Our Student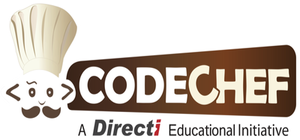 Team 'Paradigm Shift' of IIT Indore stood first among Indian teams (and second overall) at the ACM-ICPC Kanpur Regional Onsite Contest. The team was coached by Dr. Abhishek Srivastava. The team members were Piyush Lahoti, Sanjeev Shenoy and Archit Karandikar. Consequently, 'Paradigm Shift' has qualified to the ACM-ICPC World Finals to be held in St. Petersburg, Russia in June-July 2013 & 2014.
The legacy they left behind was then picked up by the team name "Survivor", Utkarsh Saxena, Harshil Shah and Aditya Shah are part of this team, and are all extremely good and have worked tremendously hard to reach there The team of Aditya Shah and Utkarsh Saxena were the Indian winners of snackdown '16, hosted by codechef.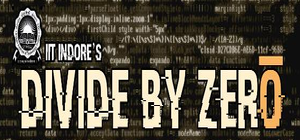 IIT Indore is 3rd college from India to host Divide By Zero on CodeForces and make it a great success.
About Us
Indian Institute of Technology Indore is an autonomous statutory organization functioning within the Institute of Technology Act.All IITs are administered centrally by the IITs' Council, an apex body established by the Government of India. The Minister of Human Resource & Development, Government of India, is the Chairman of the Council. Each Institute has a Board of Governors responsible for its overall administration and control.
A core competency of the IIT Indore is the research-driven academic programme, as research forms a core component of the undergraduate and postgraduate teaching. IIT Indore has consciously promulgated the idea of involving undergraduate students in forefront research projects. This led to the initiation of a formal undergraduate research scheme entitled, "Promotion of Research and Innovation for Undergraduate Students (PRIUS)".
From the Director's Desk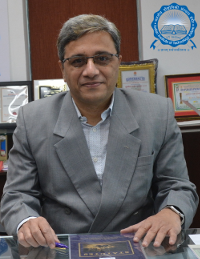 At the outset, I would like to thank and congratulate IIT Indore community and our esteemed recruiters for the contribution and support to the Institute. I commend the students for living up to the expectations of our recruiters, especially during the pandemic over the last two years.

I firmly believe that the Institute has certainly carved a niche for itself and is poised to scale even greater heights in the near future. It is evident from the distinguished list of Overseas and Indian companies including PSUs who have showed trust in our students. The conducive academic and research environment of the Institute has ensured the behavioral development of inquisitiveness, innovativeness, and entrepreneurship amongst students. Through our experienced faculty, world-class facilities, and higher teaching standards, IIT Indore graduates are excelling socially, technically, and humanely.


The Institute has a geographical advantage as it rests amidst traditional textile, oil, transport and one of the biggest food industries, contemporary pharma and auto industries. We are constantly looking into the possibilities of establishing Industry- Academia connectivity (consortia approach) with the industries in the vicinity to understand their needs. This will help us in preparing the students who are well-read with the latest and provide technological solutions. Similarly, we are also having a consortia-type approach to collaborate with the country-wide industries.

Placement statistics is one of the most sought-after data, whilst going through the profile of the Institute. The placement has been very encouraging with around 94% in both UG and PG, respectively. With new entrants every year, around 110 companies have visited IIT Indore for full-time hiring and Internships. We have also been seeing a constant rise in the annual compensation both in domestic as well as overseas front.

We are committed to contribute to massive re-skilling of industrial communities all over the country through Edu-Tech programs as identified by NEP 2020, that would help make our teaching and research more relevant.
Read More
From the Professor-In-Charge, Training & Placement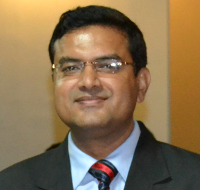 On behalf of IIT Indore, I take this opportunity to invite corporates, academia, and research organizations to interact with our vibrant students for Internships, Training, and conducting Campus Placements. The institute focuses on producing top-quality technocrats and scientists for the growth of our modern society and caters to the needs of corporates and institutions alike.


IIT Indore aims to nurture students holistically by giving them a learning environment that helps them succeed in their profession. The dynamic curriculum has allowed students to understand and develop various technologies and pursue research as per the needs of the industries and society. Apart from academic pursuits, students participate enthusiastically in various technical, sports, and literary activities throughout the year. IIT Indore has also equipped with many states of art research labs, with the aid of national and international collaborations and research funds for our bachelor and research students.

IIT Indore has completed a decade journey and has already made a mark with its highly skilled students and focus on intensive research. We now intend to forge long-term relationships with the companies through the campus placements. I would like to request companies to visit our institute and make full use of the available opportunity to scout the country's finest minds as per their requirements. We will ensure that the recruiting process goes smoothly and proves mutually productive for both the institute and the companies.
Read More