Our Student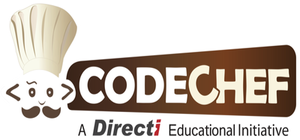 Team 'Paradigm Shift' of IIT Indore stood first among Indian teams (and second overall) at the ACM-ICPC Kanpur Regional Onsite Contest. The team was coached by Dr. Abhishek Srivastava. The team members were Piyush Lahoti, Sanjeev Shenoy and Archit Karandikar. Consequently, 'Paradigm Shift' has qualified to the ACM-ICPC World Finals to be held in St. Petersburg, Russia in June-July 2013 & 2014.
The legacy they left behind was then picked up by the team name "Survivor", Utkarsh Saxena, Harshil Shah and Aditya Shah are part of this team, and are all extremely good and have worked tremendously hard to reach there The team of Aditya Shah and Utkarsh Saxena were the Indian winners of snackdown '16, hosted by codechef.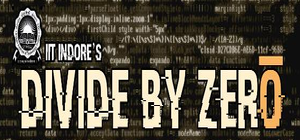 IIT Indore is 3rd college from India to host Divide By Zero on CodeForces and make it a great success.
About Us
Indian Institute of Technology Indore is an autonomous statutory organization functioning within the Institute of Technology Act.All IITs are administered centrally by the IITs' Council, an apex body established by the Government of India. The Minister of Human Resource & Development, Government of India, is the Chairman of the Council. Each Institute has a Board of Governors responsible for its overall administration and control.
A core competency of the IIT Indore is the research-driven academic programme, as research forms a core component of the undergraduate and postgraduate teaching. IIT Indore has consciously promulgated the idea of involving undergraduate students in forefront research projects. This led to the initiation of a formal undergraduate research scheme entitled, "Promotion of Research and Innovation for Undergraduate Students (PRIUS)".
From the Director's Desk
IIT Indore has come a long way since its inception in 2009, and has quickly shown that as an institute it stands for excellence in technical education and research. With more than 90% placements every year, IIT Indore has managed to provide both the students and the industry a recruiting experience that would enable them to make informed decisions in alignment with their needs and expectations. Also, while these students look to make way into the industry, we have had a fair share that have also gone for higher studies and research programs in premier institutes in India and abroad.
Through its excellent research facilities, world class faculty and a rigorous curriculum, IIT Indore graduates are second to none in their knowledge base in technology and engineering. They are also equipped with grounding in other areas such as society, science and literature through their courses in the Basic Sciences and Humanities and Social Sciences that every student takes as part of the curriculum at IIT Indore.

In short, these are the students who are ready to take leadership roles in companies, multinational corporations, financial institutions, public service organizations and others. They will be the ones who through their innovation and entrepreneurship contribute to the rapidly changing global environment and by extension contribute to nation-building and the citizenry at large. We are very proud of our students and have complete faith in their ability—something I endorse both the companies and the students to retain. I wish them all success.
Read More
From the Faculty-In-Charge

It is my great honor to invite Industries, Universities and Research Labs to Indian Institute of Technology Indore to interact with our dynamic students for summer Internship/Training, and to conduct campus placements. IIT Indore aims to produce top-quality technocrats and scientists for the growth of our modern society, and cater to the needs of the industry and institutions alike.
Presently, IIT Indore is running its seventh batch of Bachelor of Technology (B.Tech.), Master of Technology (M.Tech.), Master of Science (M.Sc.), Doctor of Philosophy (PhD) and Dual Degree programs in various disciplines. The Institute has three Schools:

1.School of Engineering (SoE) consisting of three disciplines: Computer Science and Engineering (CSE), Electrical Engineering (EE) and Mechanical Engineering (ME) and is starting 2 new disciplines form 2016-17 Academic Session namely, Civil Engineering (CE) and Metallurgical Engineering & Materials Science (MEMS).
2.School of Basic Sciences (SoBS) consisting of three disciplines: Chemistry, Physics and Mathematics.
3.School of Humanities & Social Sciences (HSS) consisting of three disciplines: Economics, English and Philosophy.
The modern, ever-improving dynamic curriculum at IIT Indore has led to the understanding and development of various technologies as per the needs of the industry and society. Along with their academic pursuits, our versatile students participate and organize various technical, cultural, sport and literary activities throughout the year; IIT Indore has also developed many world class research labs, with the aid of national and international collaborations and research funds for our bachelor and research students.

In a short time, IIT Indore has already made a mark for itself with its highly-skilled students and focus on intensive research. Through the campus placement procedure, we now intend to forge long-term relationships with companies. I would like to request companies to visit our institute and make full use of the available opportunity to scout the country's finest minds as per their requirements. We, on our end, will ensure that the recruiting process goes smoothly and proves mutually productive to both the institute and the company.
Read More