In IIT Indore, education goes beyond academics. Student bodies work responsibly to organize several club activities, competitions, festivals and other events. Along with the experience gained by attending various industrial excursions and seminars, students have a firm grounding in all aspects of leadership, management and soft skills.
Cultural
Students are encouraged to participate and learn from a wide array of inter hostel as well as inter college competitions. Depending on different area of interest of students, they can choose to be part of any number of the sheer variety of clubs in IITI allowing them to meet and learn from others possessing similar talents and interests. Literary events, dramatic competitions and art and quiz contests organized by respective clubs, challenge students' creativity besides building up an exhilarating atmosphere in the campus, giving students chance to discover their hidden talents.
Cultural Clubs:


• Kalakriti ~ the art club
• D Alphaz ~ the dance club
• DebSoc ~ the debating society
• Aaina ~ the dramatics club
• Cinephiles ~ the film club
• Prakriti ~ the nature club
• Srijan ~ hindi sahitya samiti
• Avana ~ the social club
• The Literary Club
• The Music Club
• The Quiz Club

Technical
Technical seminars and workshops have been hosted in the IIT campus to encourage interest and nurture technical, organizational skills of students. Inter hostel and college competitions are regularly organized to test the dexterity of students and help them explore more of theoretical knowledge they have learnt. "The Road to Rutas" is a one-of-its-kind techno-management industry simulation competition hosted at IIT Indore every year wherein participating teams are invited to play the role of companies bidding for a tender, in a virtual setting.
Tech Clubs:


• Programming Club
• Developer Students Club
• Electronics Club
• Robotics Club
• Aeromodelling Club
• Concrete Club
• CAE Club
• Astronomy Club
Sports
Facilities for a variety of indoor and outdoor sports like Badminton, Basketball, Football, Swimming, Cricket and Table Tennis are well-equipped in IITI campus. Regular practice sessions help students develop true sportsmanship, real-time decision-making ability and teamwork. The fruit of the efforts put in by the students and support staff can be seen through strong performances in the Inter IIT Sports Meet. "Ferocia" - IIT Indore's sports festival observes some of the best sportsmen and teams to contest and strive for victory in the Inter-College sporting extravaganza.
E-Cell
Entrepreneurship Cell (E-Cell) at IITI helps students unlock their inventive and entrepreneurial potential by organizing various conferences, lectures and workshops throughout the academic year. "Engendea" and "E-summit" are conducted by E-Cell to create and sustain a spirit of entrepreneurship among the students by giving them chance to pitch ideas and develop business models.
Gymkhana
Student Gymkhana is the student body of IITI which maintains smooth functioning of all student affairs in the college. The elected representatives of the students work to foster extra-curricular and co-curricular activities to enhance student's leadership and managerial skills during their stay in campus. Gymkhana consists of several sub-domains dedicated to different interests of the students.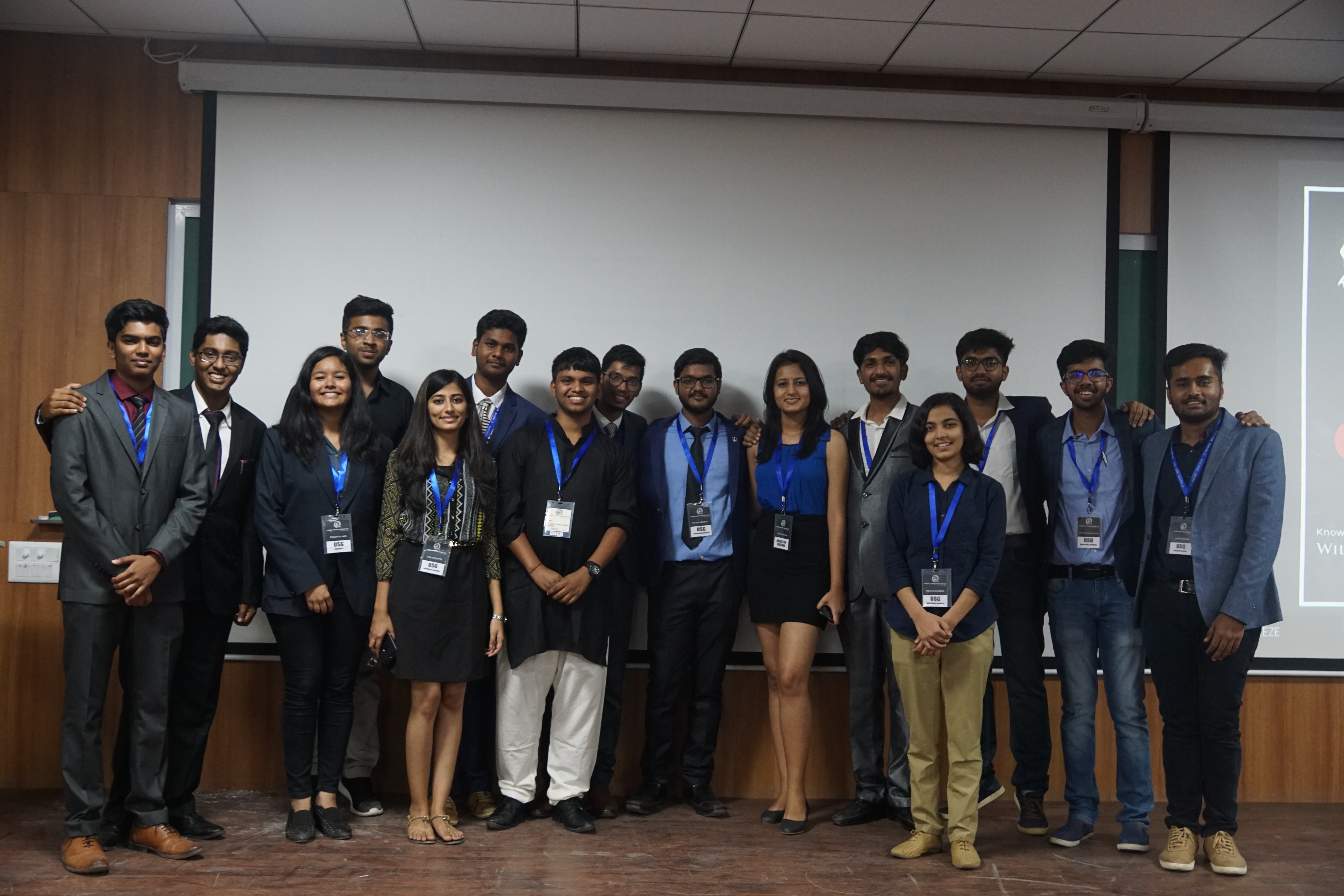 Annual Festivals
Students of IITI organize three major annual festivals in the fields of culture, technology and entrepreneurship. These organizing teams showcase immense planning, coordination, marketing, public relation skills to bring together the vents every year. This helps students develop great communication, crowd and risk management, and leadership skills. The cultural-cum-technical festival of IIT Indore, "Fluxus", attracts participation from engineering and management streams from all over the country.